Winter Collection Gift Set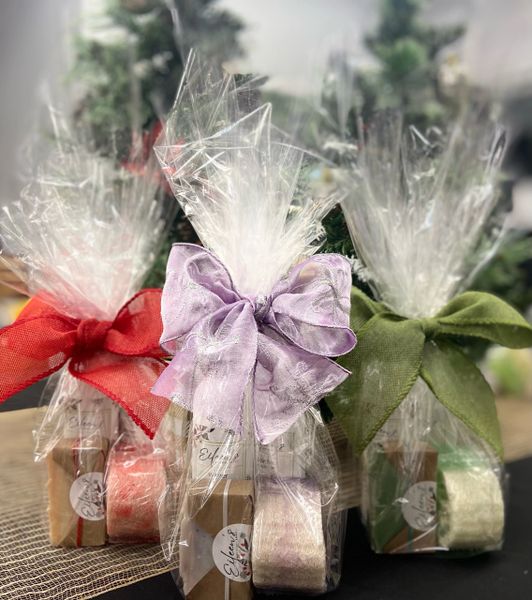 What a wonderful gift this will make this holiday or winter season! Each Gift Set includes: Liquid Pump Hand Soap, Hand/Body Lotion, Loofa Soap, and a bar soap. This comes in 3 amazing scents.....
Eucalyptus-Bringing about the medicinal qualities of sharp, fresh eucalyptus and spearmint, this fragrance is refreshing and strong.
 Lavender-Scented like a fresh, peaceful lavender field, this scent brings a calming and relaxing effect.
  Verbena & Berries-Sweet verbena blooms mixed with blackberry, peach & strawberry enveloped in a floral bouquet of water lily, honeysuckle, rose & white musk.
All Natural Ingredients include:

Liquid Pump Soap: Extra Virgin Olive Oil with Sunflower Oil, Coconut Oil, Potassium Hydroxide, Potassium Carbonate, Distilled Water, and Fragrance Oil
Hand/body Lotion: Rose Infused Oatmeal Water, Sweet Almond Oil, JoJoba Oil, Shea Butter, Glycerin, Ewax, Optiphen, and Fragrance Oil
Loofa Soap: Organic Glycerin Soap, Garden Grown Loofa Sponge, and Fragrance Oil
Bar Soap: Palm Oil, Coconut Oil, Olive Oil, Castor Oil, Lye Water, Fragrance Oil and Mica Color
Bow design  will vary on each gift set.