Vampire Lotion - Sunscreen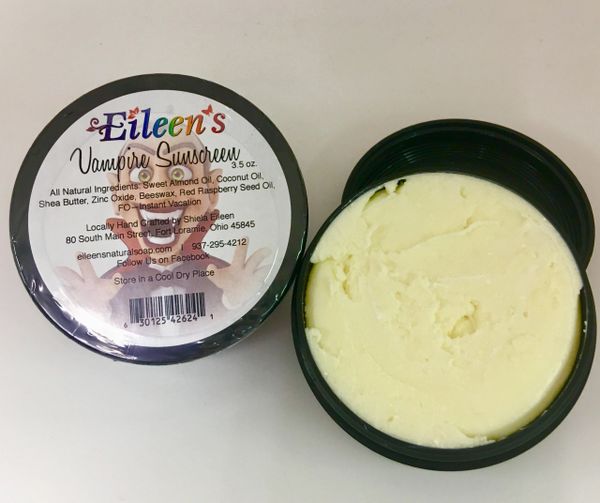 No Need to hide from the sun! This creamy, nourishing, natural sunscreen will provide protection until you develop some of that needed summer tan. Continue to apply as you darken to provide essential oils for your skin.
Our combination of ingredients allows for increased protection from both UVA and UVB rays. Estimate SPF of 20-25 and as any other sunscreen, you should apply repeatedly if out in the sun for long periods of time. Also, because our product is all-natural it should be kept out of direct sunlight. Stir if needed.
Wendy 2016 -This vampire sunscreen is AMAZING!! We spent a week at the beach with our little one and she came back with zero sun burn!! Thank you for protecting Grace!!