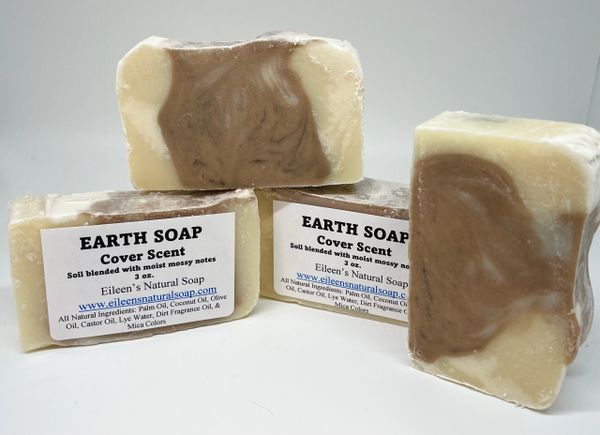 ATTENTION HUNTERS!!
Use this soap as a COVER SCENT for hunting! The DIRT fragrance will be sure to cover any human scent, along with 
the blended soil which gives this soap a moist and mossy hint......sure to fool any animal!
All natural Ingredients: Palm Oil, Coconut Oil, Olive Oil, Castor Oil, Lye Water, Dirt Fragrance Oil, mica colors.