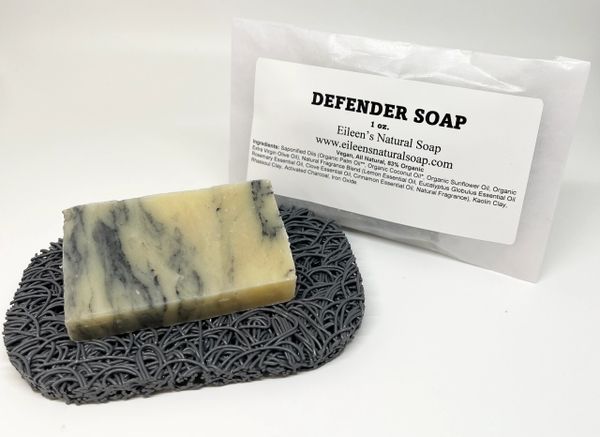 This 1 oz. soap bar is modeled after the essential blend of 4 Thieves...this is made with at least 83% organic ingredients, vegan, and is ALL-NATURAL.
Containing Lemon, Eucalyptus, Rosemary, Clove and Cinnamon essential oils, this creates a strong, spicy, yet clean and crisp soap.
Ingredients: Saponified Oils (Organic Palm Oil, Organic Coconut, Organic Sunflower Oil, Organic Extra Virgin Olive Oil) Natural Fragrance Blend (Lemon, Eucalyptus Globulus, Rosemary, Clove, Cinnamon Essential Oils, & Natural Fragrance) Kaolin Clay, Rhassoul Clay, Activated Charcoal, with Iron Oxide.
(Soap Saver NOT included)