All-Natural Stain Remover with brush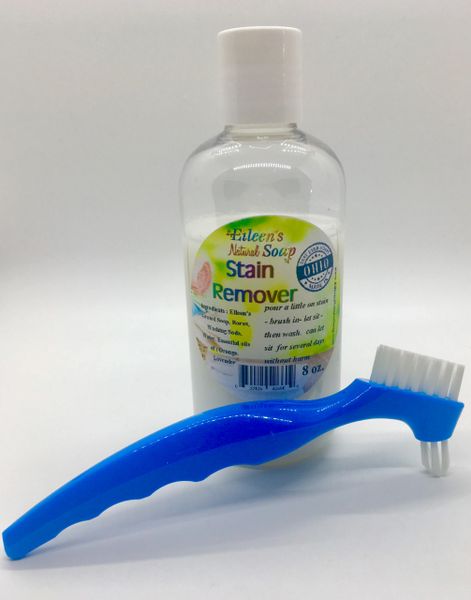 This product is AMAZING! Made of ALL NATURAL ingredients, non-chlorine and non-toxic.
Use this to remove many stains such as blood, chocolate, ink, grass stains, coffee, pet stains, and much more.
Comes with a handy brush to scrub out those stubborn stains. Shake well before using and pour a little on your
stain, then brush in, let sit, then launder as usual.
ALL NATURAL made with Essential Oils of Orange and Lavender
Pleasant Smell, fresh and clean
Environmentally safe, biodegradable and non-toxic
Removes stubborn stains such as blood, grass, wine, and more